It's been a tough year, but light is slowly (slowlyyy) appearing as the dark days of COVID-19 begin to fade away.
Of course, it's far from over yet (so the champagne needs to stay in the cooler for a bit longer). However, people across the world are being granted more opportunities to get back out there and enjoy themselves, from group gatherings at the park to small-scale weddings. Soon, we'll hopefully see a full return to socializing with no restrictions. No rules. No spoiling the fun. But for now, everyone will have to work within the softening restrictions – which will include travel.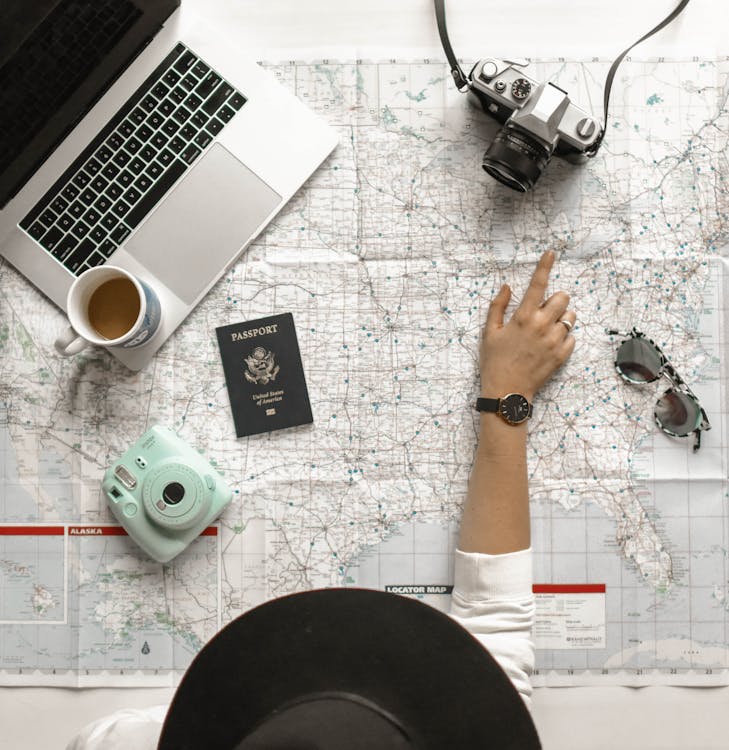 After a year in their homes, people have forgotten what it feels like to travel and experience everything beautiful about the world – and consequently have a ton of questions they want to be answered (as you likely do, too). Will I have to wear a mask while traveling? Do I require a vaccination? How long should I quarantine for? The list of questions is endless.
One thing is for certain: post-Covid travel will be different from the way it was before. If you're planning on traveling soon – or sometime next year – here's some advice and tips for you to absorb!
Use a scooter or motorcycle to get around
Whether you are traveling in another country or domestically, scooters or motorcycles – like Kymco scooters – are an amazing way to get around all the different places you want to go to.
Roads are filled with cars that make life difficult for everyone else. Scooters, on the other hand, enable you to travel around quickly and efficiently – which is what all pro travelers want.
So, if you're traveling domestically, you should consider buying a scooter or motorcycle as a long-term investment – after all, they're the future of travel. If you're going abroad to a country (or different countries), you can simply rent one, saving you the effort of walking or getting public transport everywhere!
Do plenty of research before you leave!
The strange and most frustrating part of the entire COVID-19 era has been the constant changing of rules. Because the rules – such as how many people you can travel with – can change again at any moment, it's important you don't simply book a hotel and jump on a plane somewhere with little or no knowledge of what's going on. After all, the rules today may be very different tomorrow.
What you need to do is this: research, research, research. Google is your best friend. Ask important questions such as:
How long do I need to quarantine for upon arrival at the country I'm traveling to? (or cities if you're traveling domestically) .
Am I allowed to return home in case of an emergency?
Do I require a vaccination? (thankfully, vaccine demand appears to be slowing)
Hand sanitizers, face masks, cleansing products – make sure to carry plenty!
Lastly, be sanitary! Can you believe how little we cared about sanitation before? It's nuts. People would gather in large groups, coughing and not cleaning their hands without a care in the world. So – as bad as COVID-19 has been – at least it's reminded us how important personal hygiene is.
Wherever you travel, carry plenty of hand sanitizers and face masks with you – plus, don't forget to cleanse yourself in the shower morning and night. You'll protect yourself and others from potential illness – which is what's most important.